Back to all posts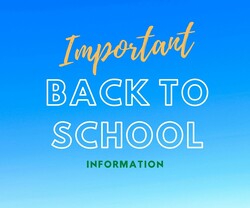 Welcome to Ecole Springfield School. Below are links to helpful start-up information for the 2021-2022 school year. The first day for students is August 30, 2021.
School calendar -  https://www.prsd.ab.ca/calendar#list
School supply list – Grade Level Supply List
Online registration - https://www.prsd.ab.ca/registration
Are you following our school on Facebook? Check out the right side of our website for a quick link to our Facebook page. 

The school office will open on Monday, August 23, 2021.  If you have any further questions before the school office opens, please call Peace River School Division central office at 780-624-3650, they are happy to help you.