Back to staff directory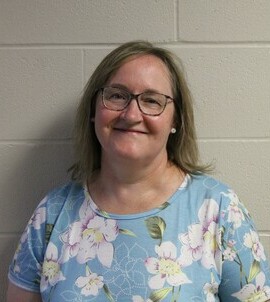 Kindergarten- English
Phone: 780-624-2143
I have been teaching 25 years. The majority of the time has been working in the area of Early Childhood.
I have two amazing daughters. In my spare time I like to do puzzles, read, watch Netflix, go for walks, and Facetime with family and friends.
What I love most about teaching? I just really love the curiosity of the little ones, and watching how happy they are when they learn new things, or accomplish something they thought was hard.
What I look forward to most this school year? This year I look forward to meeting new students and families.